AKORN NATURAL™ COATINGS FOR
MANGO
Akorn Natural™ coatings are the first true innovation in coatings for mangos in decades. They are developed specifically for packers who want to extend the time from harvest to consumption without compromise to the quality of their produce, and are effective for all mango varieties.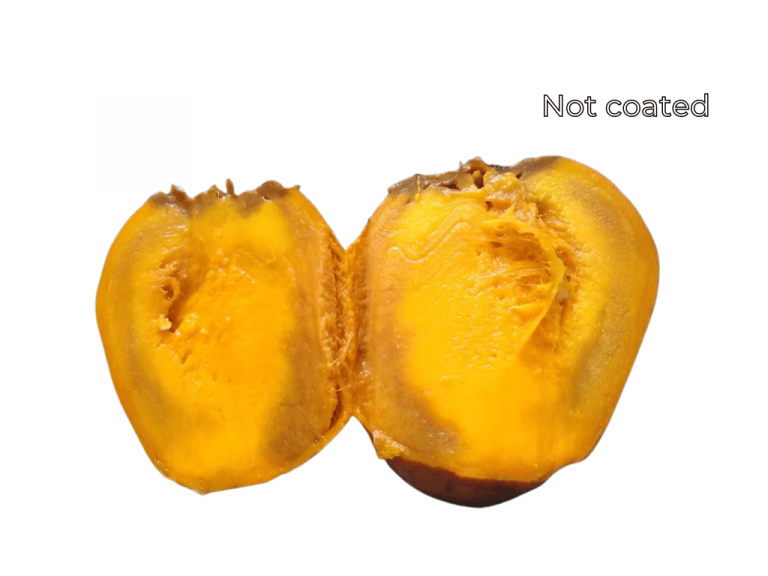 Akorn Natural™ coatings are made with 100% natural food ingredients. They do not contain any corrosive chemicals or petroleum products. The highly innovative formulations include three active ingredients:
a plant-derived wax to minimize moisture loss

a vegetable protein to reduce ripening speed and maintain firmness

a vegetable oil to delay color development
Akorn Natural™ coatings are water-based and can be applied even on partially wet fruit. They can be applied either by spraying as a drop-in replacement for existing waxes or dipping. They dry rapidly through heated or non-heated tunnels. They leave no sticky residues and can be easily cleaned up with water.
Mangos coated with Akorn Natural™ coatings exhibit 40% lower weight loss, 30% higher firmness, and 25% slower pulp color development compared to untreated fruit after 30 days under refrigeration conditions (8ºC) based on commercial results and independent university research.
Akorn Natural ™ coatings for mango help you grow your business
Realize Supply Chain Savings

Improve Post-Harvest Recovery

Expand Your Market
LEARN MORE ABOUT OTHER AKORN PRODUCTS